GMC-DD01 Vibratory Road Roller can be applied to constructing and maintaining various roads, and the rolling of the expressway shoulders, sidewalk, parking area, sports ground and garden lawn.
GMC-DD01 Vibratory Road Rollers adopt the advanced technique. Both the front and rear wheel have the drive set with strong grade ability and high compacting efficiency.
GMC-DD01 vibratory road roller can realize single drum vibrating and double drums vibrating. The emergency stop button guarantees the safety of this road roller machine. The engine cover of the compactor roller can be upturned 45 angles, which can help to repair and maintain the rollers conveniently. The width of the rolling drum being broader than the body helps people to see the drum edge easily and allow the road roller with strong performance in blank pressing. The main parts are world famous brand, which guarantee the stability and reliability of the drum roller. The front and the rear wheel can drive 0-9.3km/h. Auto-watering equipment helps to sprinkle evenly. Low noise reach Europe II standard.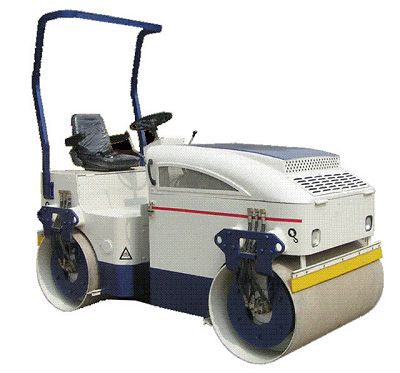 Data of GMC-DD01 road roller
Weight
Operating mass: 3000 kg
Front Axle's Static linear load 119N/cm
Rear Axle's Static linear load 112N/cm
Overall Specification
Min Turning Radius 5000mm
Min Ground Clearance 220mm
Steering Angle 30 degree
Swing Angle 7degree
Machine Dimension
Overall Dimension 2650