Complete Project of Biomass Briquetting Machine
Briquette machine is also called briquetting press machine, briquette making machine or briquette maker, etc. It is a kind of device that is used to process biomass raw materials into high-density wood briquettes, sawdust briquettes or charcoal briquettes with the shape of blocks or rods. It can process loose powder material (that comes from waste wood, bamboo, rice straw, bagasse, peanut shell, horse manure, cotton stalk, coconut shell, palm fiber, etc. into dense hexagon hollow briquettes (screw briquetting machine) or round briquettes (punching briquette press).
Screw Type Briquette Machines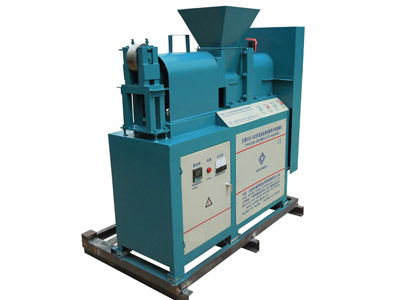 Model
GCBC- I
GCBC-II
GCBC-IIA
GCBA-I
GCBA-II
Output capacity (kg/h)
180-210
300-350
300-350
180-210
280~350
Motor Power (kw)
15
18.5
18.5
18.5
22
Electric heater (kw)
2.2*2kw
2.2*2kw
2.2*2kw
5kw
5kw
Size of briquettes
Φ=40mm, 50mm, 60mm, 70mm
Size of inside hole
Dia.16mm
Dia.16mm
Dia.16mm
Dia.16mm
Dia.18mm
Density of briquettes
1.3 g/cm3
1.3 g/cm3
1.3 g/cm3
1.3 g/cm3
1.3 g/cm3
Weight(kg)
700kg
1000kg
800kg
560kg
780kg
Packing Weight(kg)
800kg
1100kg
900kg
660kg
880kg
Overall dimension(mm)
1800*700*1840mm
2000*600*1700
2000*600*1700
1600*1000*1000
1500*1200*1600
Life of the inner former
1-2years
1-2years
1-2years
1years
1years
Punching Briquette Machine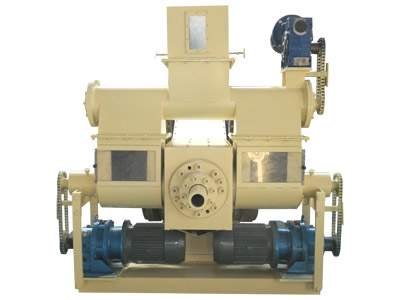 Main Parts
Specifications
Capacity
Density
Main engine power
Weight
Dimensions
Operator
Area
Briquette machine,
Feeder,
Electric control cabinet
Diameter 8mm-22mm pellets
Diameter 30-70mm briquettes
0.8-1.2 t/h
1000-1300kg/m3
45KW
7000kg
Main engine 3.4mX2mX1.8m
Electric control cabinet 1.2mX0.6mX1.2m
2
About 80 square meters
The raw material moisture 8-20%.
The following pictures are the end products of punching briquette machine and screw press briquette machine.




The end products, biomass briquettes are largely used in industrial and household heating, cooking, industrial boiler and industrial electric generation.

The screw briquetting machine is mainly used to make briquettes for sale, sometimes these hollow briquettes are even carbonized into charcoal briquettes; while punching briquette press mainly makes biomass briquettes for use.
Biomass briquetting plant can make cylinder, hexagon, or square shapes bifuel briquettes. The diameters of final briquettes range from 30mm to 100mm or even bigger.
Raw Material to make Biomass Briquette:
Almost all type of Agro-Forestry waste can be used, including:
Wood • Wood chipsv Wood shavings • Saw dust • Wheat straw • Rice husk • Sunflower husk • Peanut-shell • sugar cane bagasse • Maize stalk • Corncob • palm fruit bunch • Cotton Stalks • Coffee Husk • Paddy Straw • Tobacco waste • Mustard Stalk • Jute waste • Bamboo Dust • Tea waste • Soybeans husk • Forestry wastes and many other Agro wastes.
| | | |
| --- | --- | --- |
| | | |
| Wood Pieces | Tree Trimmings | Wood Shavings |
| | | |
| Wheat Straw | Peanut Shell | Empty Fruit Bunch |
Advantages of Briquette Machines
Main parts of briquetting press machine are easy to be changed ensuring the production capacity.
Biomass briquettes have regular shapes, so they are easy to store and transport.
It adopts special materials that are longest-wearing prolonging the service life of briquetting machine.
Various raw materials: agricultural wastes, forestry wastes, stalks, sawdust, and other biomass materials.
The end products, biomass briquettes owns the characteristics of high density, combustible efficiency and environmental protection.
Unique lubrication system makes sure the production efficiency.
Anyang General International Co.,Ltd is a leading biomass briquetting machine company in China, who have specialised in the design and manufacturing of Biomass Briquetting Plant and Briquetting Machines.