Pellet Mill Dies for Grass Pellet Mill
Pellet Mill Die-Flat Die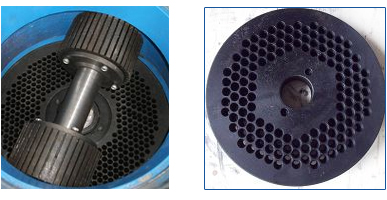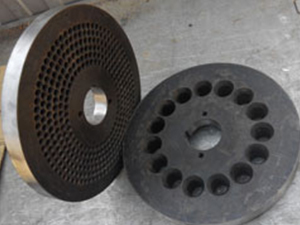 The structure of flat die
Flat die appears as discoid shape, with many holes spreading on it. The dimension of the hole is from 2.5mm to 10mm. They are varied according to different materials they process. As the pellet press starts working, materials are squeezed through these holes and come out like dense bullets. There are knifes cutting them into strips in a certain length.
AGICO adopts superior alloy steel and scientific technology to promote the discharge speed. The flat die is processed through 6 procedures including forge, reaming and polish. It can be replaced easily. Just loosen the lock nuts on both sides, remove the upper chassis, and take out the roller and die. AGICO provides high quality pellets press dies. We are ready to accept orders at any time.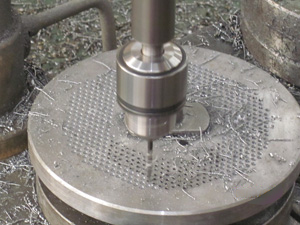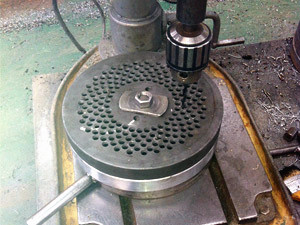 AGICO pellet mill flat die specifications:
Model: 150, 200, 230, 260, 300,400types
Power: single-phase 2.2 kw, triple-phase 3-30 kw
Capacity: 40-800 KG/H
Size of flat die: 2.5-10mm
Pellet Mill Die-Ring Die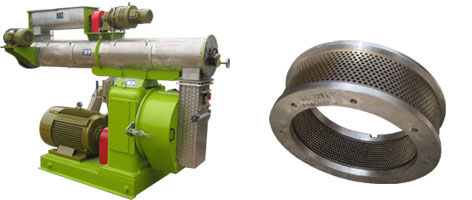 We adopt stainless steel as the material of pellet mill dies-ring die.Our pellet mill ring dies are machined to exacting tolerances, then drilled by computer controlled state-of-the-art gundrills. This drilling process produces an ultra smooth, mirror-like hole ensuring good pellet quality and a trouble free start-up. Special heat treating technology ensure hardness and long life.
Pellet mill rollers
Rollers play an important role in producing biomass pellets. There are R type and D type rollers. R refers to roller rotation, while the flat die keep stationary. On the contrary, D type contains a stationary roller and a rotating die.
AGICO has made great efforts to increase the durability of rollers. We adopt high-class alloy steels to the rollers, which has passed the ISO9001 and CE international certification. Years of technology accumulation and experience enable us to produce top-class rollers and other spare parts.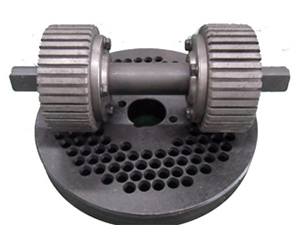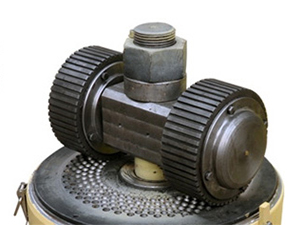 AGICO pellet mill roller specifications:
Model: 150, 200, 230, 260, 300 type
Power: 10-41 HP
Capacity: 40-800 KG/H
SKF Bearing.
Our grass pellet mill adopt SKF Bearing to ensure stability and long life of operating.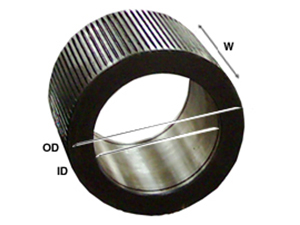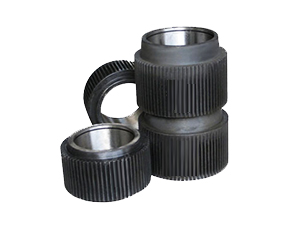 AGICO is a main manufacturer of pellet mill die in China. We offer pellet mill dies,pellet dies for grass pellet mill.High quality,best service.