Unique Ensiling Chaff Cutter finds favor in numerous customer's eyes for its unique design and satisfactory functions. Suitable for cutting green and dry corn stalk, rice and wheat stalk. Our customer can also choose different machine according to their own requirements.
| | | |
| --- | --- | --- |
| | | |
| Corn stalk for ensiling | Cornstalk for bio-mass | Processed barks |
| | | |
| Processed cotton stalk | Processed rice straw | Processed wheat straw |
9Z-30 Ensiling Chaff Cutters
Applied ranges:
Suitable for cutting green and dry corn stalk, rice and wheat stalk. The processed mass can be used to feed cattle, goats, deer, and horses. It can also processed cotton stalk, bark, and branches. They can also be used to generate electricity, make paper, artificial boards, and extract alcohol.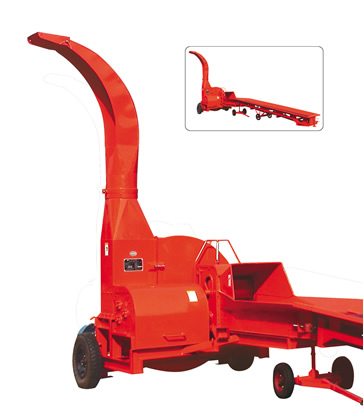 Key features
Three-leaf knife plates are equipped with strengthening ring, making it stronger and integral. Adjusting bolts are added between the knife plate and main axel, allowing more convenient movements and more convenient knife gap adjustments.
Advanced feeding structure with hay-conveying rollers (for whose patent we have been awarded), the cutter conveys hay automatically and smoothly at a high speed.
Designed with motive knife safety guide, preventing knives from knocking into each other, thus making the whole machine safe and reliable.
Unique gear boxes allow more accurate adjustment of processed hay length. The box is tightly sealed.
The transmitting section is equipped with rolling bearings and universal joints, so it is easy to take apart and the whole machine operates smoothly.
The advanced feeding and transmitting structure is controlled by a button, which is easy to control.
The blade made of high-quality steel is refined through special technical process, so it is especially wear-proof. The cutter uses high-strength bolts, and is safe and reliable.
As the largest type with the highest productivity in the country, it is furnished with rubber wheels, making such a giant machine easy to move about.
9Z-2.5,4C,6A,9A Ensiling Chaff Cutters
Our unique Ensiling Chaff Cutter finds favor in numerous customer's eyes for its unique design and functions. Our Ensiling Chaff Cutters