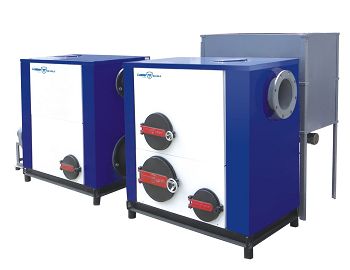 E Series Hot Blast Furnace Description and Structure:
This E-Series biomass hot blast furnace is widely used for heat purpose in commercial center, workshops and drying process in industries like spraying, electroplating drying, food processing and tobacco production, it is also named-hot blast stove.
This six-pass detachable E series hot blast furnace is formed of the following parts: high temperature furnace, secondary furnace, and built-in dust and ash removal device and heat recycle equipment.
Intelligent control system:
The intelligent control system is formed by the automatic running control and automatic feeding. The intelligent temperature control makes it shut down when the temperature has reached the figure set by the user, and simultaneously it turns to the fire protecting mode.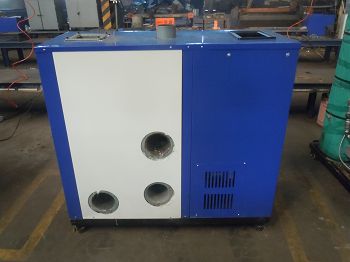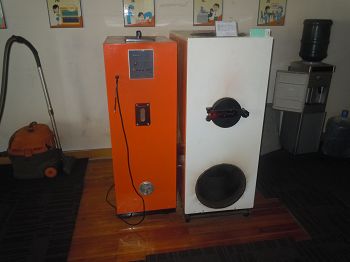 E series Hot Blast Furnace Operation Principle:
Biomass hot blast stove works by heating the furnace wall, and with the heat exchange between the furnace wall and the air, the air is heated and remains clean. As there is no pollution to the air, it could reach the strict standards of applications like food drying process, medicine production and other similar industries.
Material Requirements:
Due to the heating temperature of the hot blast stove (heating temperature up to 350℃), therefore, it is requested to use the high-temperature resistant materials. So we adopt the high-temperature resistant stainless steel materials in the main furnace. To meet the various requirements of the drying industries with air cleanliness requirements such as food, medicinal herbs, you can get different plans adopts with customized stainless hot blast furnaces.
Selection of Fuel: Φ6-8mm high quality wood pellet ( or users can order the coal-fired series).