Lychee and Longan Peeling Machine can peel off rind of litchi(longan). It is widely applied to the lychee processing line such as lichee juice, lychee wine, preserved fruits, dry pulp, canned food of litchi(longan). The machine is compact and efficient. With less consumption of energy, the peeled lychee is clean and loss of pulp is very small.
Department of Agriculture of Guangdong Province and Department of Science and Technology of Guangdong Province (Guangdong is the largest origin of Chinese lychee) identify and certify the technical performance of Litchi and Longan Peeling Machine. The technology is leading in China and in the world. Additionally, we have hold two patents on the machine.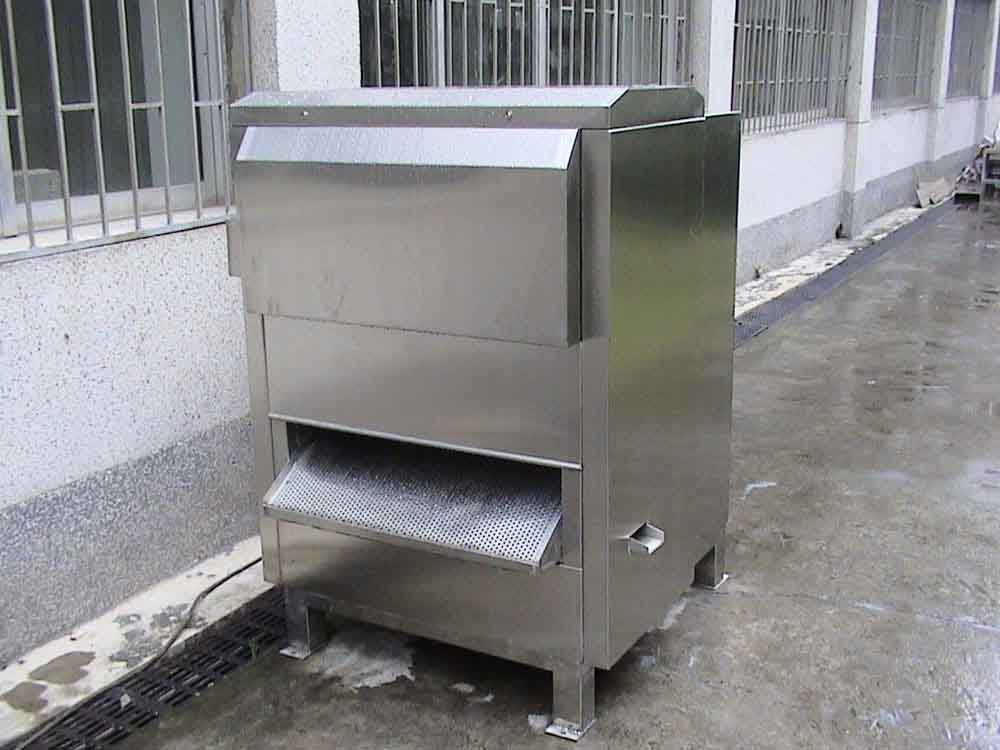 | | |
| --- | --- |
| Lychee Peeling Machine | XLL-G3000 |
| capacity | 3000kg/h(for lychee)/2000kg/h(for longan) |
| Packing size (mm) | 1700*1450*1800 |
| Efficiency for peeling(peeling rate) | Above 90% for graded fruits, about 85% for ungraded fruits |
| material | stainless steel |
Lychee Peeling Machine Work Theory:
After getting rid of the twigs and impurities from lychee(or longan) ,clean the rinds with water and disinfect the pulp, and simple classification according to size. Then feed lychee to oriented strip and rotary rubber wheel which is driven by three power rollers. Along with rotation of rotary rubber wheel, feeding wheel pushes lychee to the surface of oriented strip to cut by knife fixed on knife shelf one by one. Lychee pump with pit would be separated from rind by separating wheel, and falls into vibratory output launder. At last, output wheel for rind takes the rind out of machine.
Peeled Lychee Pulp (with seeds) Coming out From Lychee Peeling Machine
Lychee and longan processing plant
Lychee and longan processing plant is used to peel off the shell, remove the seeds from the fruits in roder to produce clean Lychee and longan juice, it can be widely used in the downstream processing of lychee and longan juice and fruit wines. The quality of the finished products is stable and can be up to the Chinese hygienic standard for foods.
Flow chart:
selecting-washing with brush-water bubble washing-sieving - middle storage silo-peeling-selecting-seedering and jam making

1). lychee peeling and processing plant of 2-3T/H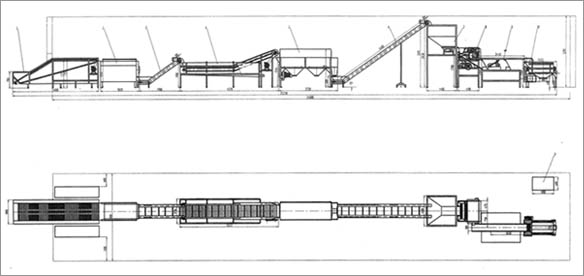 Floor space: L30m * W2m * H2.5m (set up in straight line)
Labor required: About 10 workers
PS: Floor space adjustable according to customer's workshop space.
Main machine display
| | |
| --- | --- |
| | |
| Roller Style Fruit Selector | Lychee Fruit Grading Machine |
| | |
| | Water Bubble Washer |