Heat Stove for Biomass Pelletizing Plant/Feed Machinery And Engineering
RSL-I series stove for biomass pelletizing plant adopts wood block(less than 50mm),biomass wood pellets and shells for fuel, being equipped with automatic stoker. Clean hot smoke & gas and is obtained through two-grade burning and two-time dust filtering. The stove for biomass pelletizing plant is widely used in the drying of inedible materiels,such as saw dust, seeds, feedstuff, chicken manure, dregs, foundry sand, feed machinery and engineering, and so on.

RSL- I High Efficiency Solid Fuel Stove for biomass pelletizing plant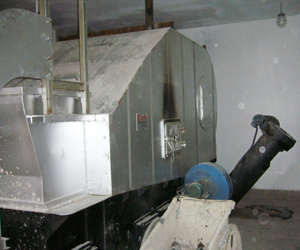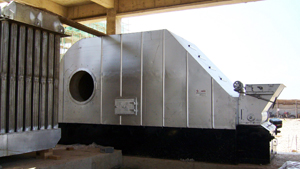 Stove structure:auto fuel elevator,auto fuel feeding machine,stove body and electrical cabinet.

Working elements:

a.Auto fuel elevator: be in front of stove body, consisting of fuel bucket, guide rail frame, support flate, elevating machine and gear box.The function of stove for biomass pelletizing plant is elevating fuel bucket automatically and dumping the fuel into fuel box.

b.Auto fuel feeding machine: drives fuel into stove body. There are four separate air chambers under the fire grate. Different fuels will burn sufficiently by adjusting air volume of each chamber through handwheel. Soot doors are adopted. Feed machinery and engineering.

c.Stove body: consists of fire grate assembly, primary chamber and secondary chamber.The inside of fire chamber is refractory concrete, also adopts fuel flashboard to adjust the thickness of fuel bed. On both the left side and right side of primary chamber there are fire doors for igniting and observing burning circs,also moving coking fuel bed for sufficiently burning. Secondary chamber has fire bar, ash passage and inspection hole. A quantity of combustible gas, such as CO from primary chamber will be burned sufficiently in secondary chamber.Double grade cyclone dust filter in sencondary chamber will purify the smoke & gas.

d.Electrical cabinet: main electrical components adopt France SCHNEIDER brand. The main components are power switch, three grades protecting device, voltage meter, ampere meter,temperature digital control, overheat & overload protecting device, time relay, thermal relay and several buttons that control fuel feeding ,elevator, fan and air lead. Feed machinery and engineering. The electrical system element drawing is below: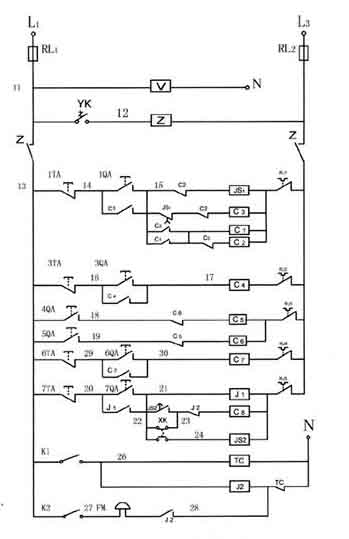 Temperature adjustment of output gas:
Adjustments are carried out by a rotating air cover on the exit of secondary chamber. Stable adjustment need to change fuel feeding and blast volume. If shorten the interval of fuel feeding or increase feeding amount, the temperature will rise. Or vice versa. Feeding interval could be setted between 0 and 5minutes. The temperature of output gas could be controlled at 800℃±20℃. The stove is under micro negative pressure in normal running. The surface temperature won't be 30℃ higher than indoor temperature. Feed machinery and engineering.

RSL- I Stove for biomass pelletizing plant technical parameter
Heat capability104KJ/h
60
Wood block thermal value104Kcal/h
3500
Operation method
Auto
Block consume kg
205-235
Thermal efficiency %
75
Flue exhaust temperature℃
700-800
Output air volume 103m3/h
7-14
Frequency conversion timing motor type
YVP80M1
Induced fan
type
Y5-47NO.5C
Power
7.5kw
Rotate speed
Wind pressure
2264Pa
Air volume
Fan
type
4-72-12NO.3.2A
Power
2.2kw
Rotate speed
Wind pressure
1025Pa
Air volume
External dimensions mm×mm×mm
4730*1940*3042
Weight
8000Kg
AGICO is a main manufacturer of Biomass Pelletizing Plant in China. We offer Feed Machinery And Engineering information. High quality, great service.