What is Briquetting Plant?
Briquetting plant is a project that turns agricultural and forestry wastes into biomass briquettes.
It is composed of different steps of equipments, such as wood chipper, crusher/hammer mill, dryer, briquette machine, cooler, packager and the conveyor connecting each step. If necessary, it needs carbonization device like carbonization furnace to carbonize the wood briquettes into charcoal.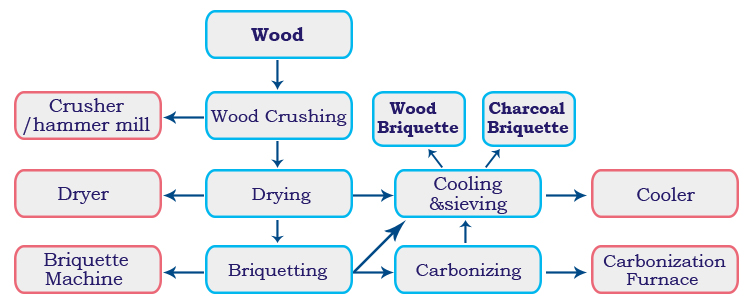 Not all the above processing steps and machines have to be used in a briquette plant. We will set up the optimal machines and design the most proper steps according to the situation of raw materials and briquette production line places. No matter how the configurations change, briquetting machine is the essential and core equipment.
According to the diversity of power, briquetting plant can be divided into screw press briquetting plant (200kg/h-1t/h) and punching briquette production line (500kg/h-5t/h).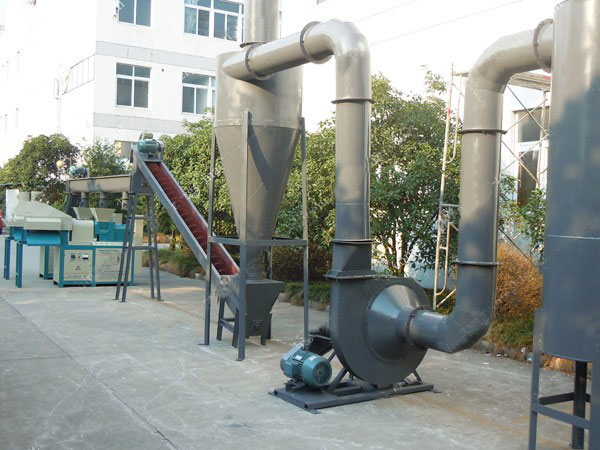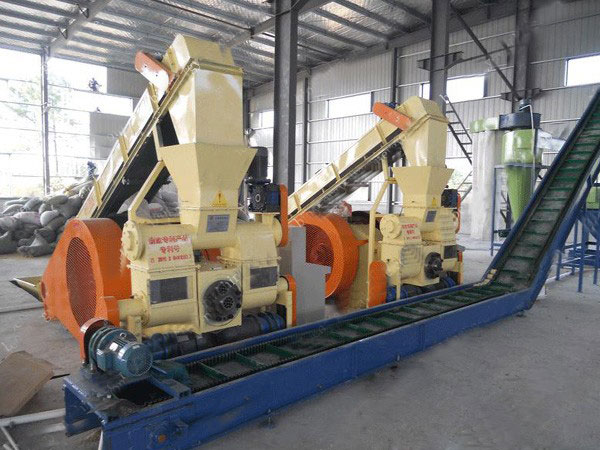 Briquetting plant with screw briquette machine Briquetting plant with punching briquette press
What raw materials can the briquetting plant process?
Wood wastes: sawdust, wood chips, wood shavings, logs, branches, logs, etc.
Agricultural wastes: groundnut shell, paddy straw, sunflower stalk, cotton stalk, robacco waste, coffee husk, mustard stalk, wheat straw, soybean husk, rice husk, etc.
Other biomass: coconut shell, palm fiber, bamboo waste, etc

Features of Complete Briquette Plant
It adopts automatic proportion feeder, which ensures machine's accuracy and adjustability.
It can use different moulds to produce many types of briquettes, like charcoal briquettes, rods, bulks, quadrangular and hexagon cross section of briquettes, etc.
It can save labor costs and produce briquettes continuously.
It greatly improves the production speed.
Because the end products' shape is regular, it is easy to store biomass briquettes and they takes fewer places than the raw materials.
It can be customized as per clients' requirement.
High performance reduces the maintenance rate of fuel briquette plant.
The end products, wood briquettes burn without ash and smoke.
Wood briquettes are easy to produce and easy to store.