Chinese Lunar New Year, the year of monkey, is around the corner! On the most important festival in China, Anyang AGICO Group wishes you good fortune and success. May the season's joy fill you all the year round!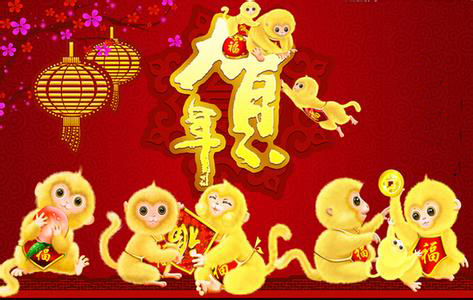 Our spring festival legend goes that there once was a ferocious beast called Nian. It has a big mouth that would swallow people with one bite. It usually hided in the sea, only to climb up on the shore on New Year's Eve. People were afraid of him. Later, people got to know that Nian feared nothing but red flames and the sound of the burning firecrackers. Therefore, people put up reds paper on the door and set off firecrackers, successfully scaring the beast Nian away.
Years pass by, the legend of Nian is still an interesting legend, but the custom of putting up red couplets and setting of firecrackers on spring festival has passed down up to now. The color and the sound add excitement and good luck to the coming New Year. During the holiday, Chinese people will always have a family get-together and enjoy the happiness of the festival.
Notice:
The lucky monkey of this year falls on the 1st day of the 1st lunar month, February 8th of the solar calendar. We will have our spring festival holiday from Feb. 7th to 13th. Your inquiry may not be replied in time during the holiday. Please send E-mails to us, we will reply as soon as possible.