With the illegal oil appear in the world, how to choose and make natural and organic cooking is one big concern. Usually oil making machines are large and suitable for oil wholesale. Customers have no way to know the raw material quality and hygiene condition. However, with a hand operated oil expeller, you are able to making organic and clean oil at home, easily and conveniently. With the high extraction efficiency, this mini hand operated oil expeller is suitable for almost all oil containing seeds with at least 25% oil in the seeds.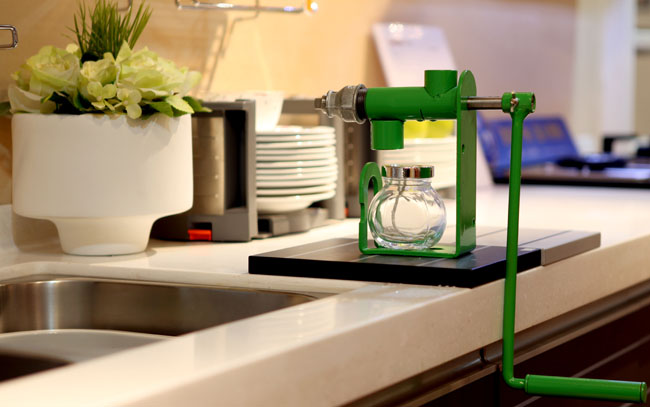 This oil expeller has relatively large markets in the world, especially these regions where possess abundant raw materials. Oil seeds for this hand operated expeller should be well dried about 8-10% moisture. No deshelling required except for groundnut, walnut and hazelnut. Making sure there is no stone, sticks and sand before expelling. One more thing, big seeds such as walnut, hazelnut, oil palm kernel and babassu need reduction in size but should not be grinded.

This mini oil expeller is easy to operate for all age, even our grandmother can do it. If you are interested in this product, please contact us.