In the winter solstice festival eating the dumplings is the Chinese traditional custom. In order to further enhance the communication between employees, enrich the cultural life of the staff, and let everyone feel the warmth of the "home" in the winter. In the 22th December noontime, the company was held to "Happily welcome winter solstice dumplings, eating dumplings lively activities" as the theme, in cold winter, creating a warm festive atmosphere for young employees.
Everyone has their work in the activity. Some colleagues rolled the dumpling skin skillfully, and the others gathered around the table with a circle of concentrated "creation" dumplings. Everyone was busy and excited. In everyone joint cooperation, all kinds of "characteristics" dumplings set in the plate. The process of activity is full of laughter and laughter which showing the harmonious atmosphere. The colleague enjoy their labor making dumplings. When one plate of dumplings reeky end on the table, you scramble for eating dumplings each other. After finishing making the dumpling, we gather together for the eating dumplings. Making the dumplings activity not only exercised the practical ability of the staff, but also built a platform for sharing, exchanging and solidarity and cooperation for all of you. It also made the staff feel the warm in the cold winter, creating a harmonious corporate culture atmosphere.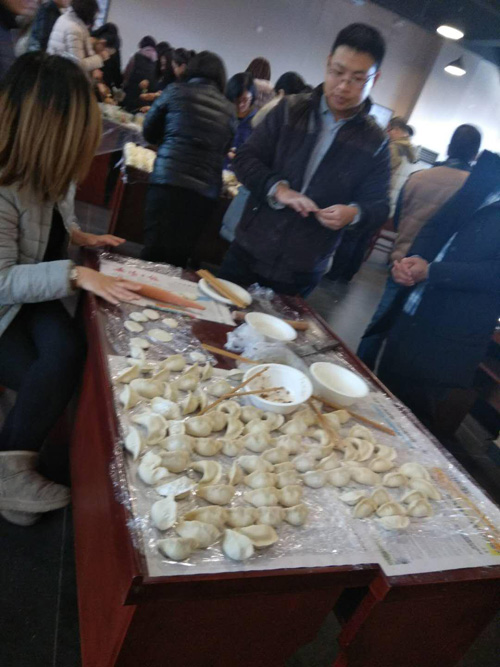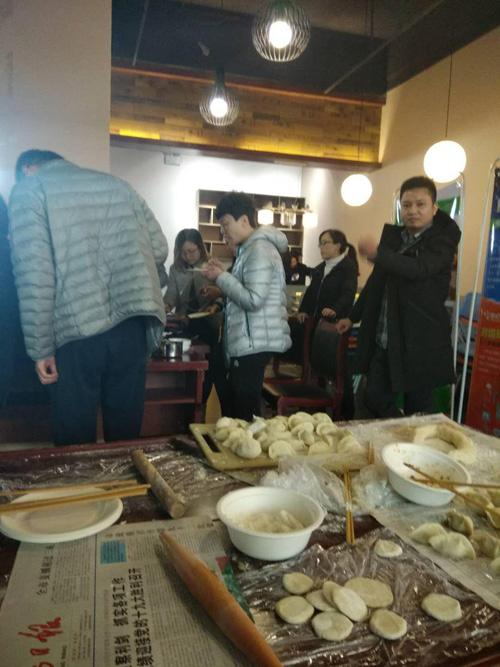 Another good news is our small biomass pellet plant was successfully built in Malaysia. They ordered the pellet plant with the production capacity of 2ton/h for the purpose of feeding animals. Our professional workers helped them to install the whole project on time, and the customers are very satisfied with our works. Welcome all the clients come to our company to visit and we are ready to serve you try our best. And please believe in that our pellet machine will be your best choice.